Hydrate
This hydrating gel contains hyaluronic acid, which is found naturally in the dermis. It is formulated with natural ingredients, including aloe vera, and vitamins A and D which repair and restore skin's moisture balance, while leaving skin hydrated, soft and healthy. Hydrate is excellent as a conductive medium for use with microcurrent applications.
Excellent for conductivity and buffer during microcurrent services.
Contains hyaluronic acid for hydration.
Skin Type
All skin types.
How to use
Professional use – Prior to microcurrent applications, apply a thin layer to the entire area for intense hydration.
Home use – May be used daily for increased hydration for all skin types due to its light, gel like texture. Follow the bT-Ceuticals ™ regimen for maximum benefits.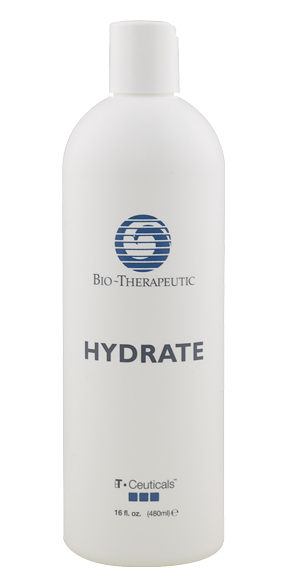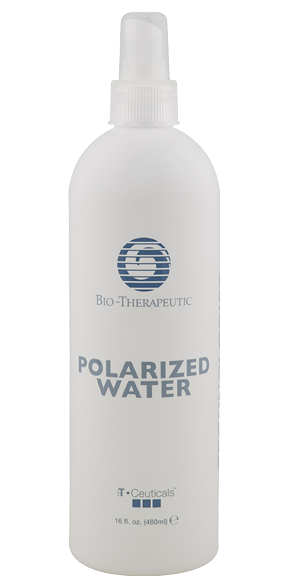 Polarized Water
Precisely prepared ingredients make this formulation a superior medium. Low surface tension and intense hydration prepares the skin for superior applications. This blend contains aloe vera for its hydrating, softening and healing properties, glycereth-7 triacetate for its water binding capabilities and allantoin for its soothing ability.
Soothing product for use with microcurrent services containing arnica and allantoin.
Excellent for conductivity.
Water-binding, hydrating.
Skin Type
Formulated for all skin types.
How to use
Professional use – Use during microcurrent service modes.
Collagen & Elastin Ampoules
Collagen & Elastin Ampoules are a unique blend of two water soluble proteins to hydrate, revitalize, and regenerate the skin.
Contains collagen and elastin to hydrate and firm the skin
Superb for home use as it compliments all other bT-Ceuticals™
Excellent support to both acneic and alipidic skin
Skin Type
All skin types. (Excellent for increasing hydration levels in both dry and oily, acne prone skin.).
How to use
Professional Use – May be used in all technology facials.
Home Use – Apply liberally to face, neck, and décolleté.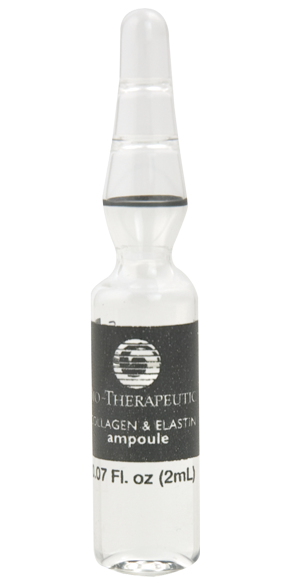 Glide™
This smooth and lightweight oil is intended for use during professional services. Azulene based and containing robane, this soothing oil offers outstanding movement without weight, while aiding skin to absorb oxygen and fight bacteria. Also enriched with chemoderm 982, a well-balanced composition of chamomile oil and allantoin, that increases suppleness and maintains the "grip" on the underlying tissue throughout the massage.
Skin Type
All skin types.
How to use
Professional Use – For use in Bio-Dermology™ body treatments. Apply a liberal amount to entire treatment area. Reapply as necessary throughout treatment to ensure proper contact and movement.
Slim
This lightweight anti-cellulite cream encourages circulation to detoxify problem areas with the help of powerful essential oil aromatherapy. Formulated with glycerin to help retain skin moisture and botanicals such as eucalyptus globulus oil and camphor for their ability to stimulate blood circulation. SLIM absorbs quickly, bringing a cool sensation and mild flushing, signalling the powerful aromatherapy at work. It is an outstanding home care cellulite cream, as well as a maintenance product for use between Bio-Dermology™ applications.
Eucalyptus globulus Leaf Oil, and menthol for stimulation and circulation.
Contains camphor and an anti-inflammatory and antiseptic.
Excellent for use in between cellulite services.
Skin Type
Formulated for all skin types. Body Use Only.
How to use
Apply cream to problem areas. Using your fingertips and circular motion, gently massage into skin in areas of cellulite. Cream absorbs quickly, bringing a cool sensation to the skin. Wash hands after application. Use SLIM cream twice daily. SLIM is recommended by body use only. (Not for use of face.)
bT-Ceuticals™ Home Care Regimen for Body Use
Step – Normal Skin
1 – CLEANSE
2 – EXFOLIATE
3 – TONE
4 – SLIM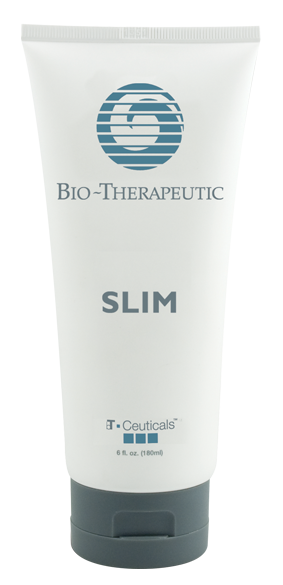 Combine with bt-Micro™ Facial Tool for best synergy!
Create the best synergy for your bt-Cocktail™ treatment by incorporating the bt-Micro™ Peel and Penetrate Facial Machine, a professional-grade ultrasonic and microcurrent skin exfoliation device which gently removes dead skin cells, prepares the skin for maximum product penetration and uses the ideal combination of ultrasonic + microcurrent energy to deeply penetrate your bt-Cocktail™ product! The synergy created by these two systems has been tested and shown to produce truly incredible results. The portable hand held bt-Micro™ facial tool is easy to use and highly recommended by leading aestheticians in salons and beauty clinics all around the world.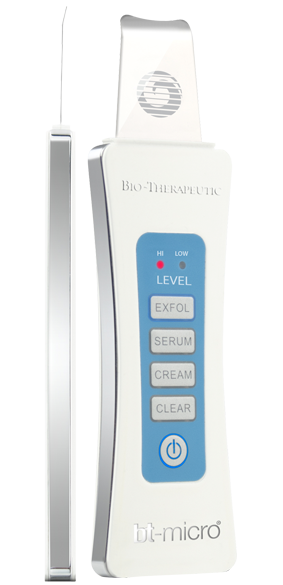 Beauty Equipment Sales and Financing
Please also view our Sales and Financing options for a solution that works for your salon, or call our team of experts now on AU 1300 655 013 or NZ 0800 398 749 and let us help tailor a custom made solution to suit your individual business and budget.

The Global Beauty Group Best Price and Quality Guarantee
Experience our gold standard customer service and industry leading equipment range to discover for yourself why The Global Beauty Group is consistently Australia's leading aesthetic equipment and skincare supplier. We guarantee to beat any genuine competitor's quote on our full range of products, so why not talk to one of our friendly consultants today to find out more?
Call now for a free, no obligation quote on AU 1300 655 013, NZ 0800 398 749.