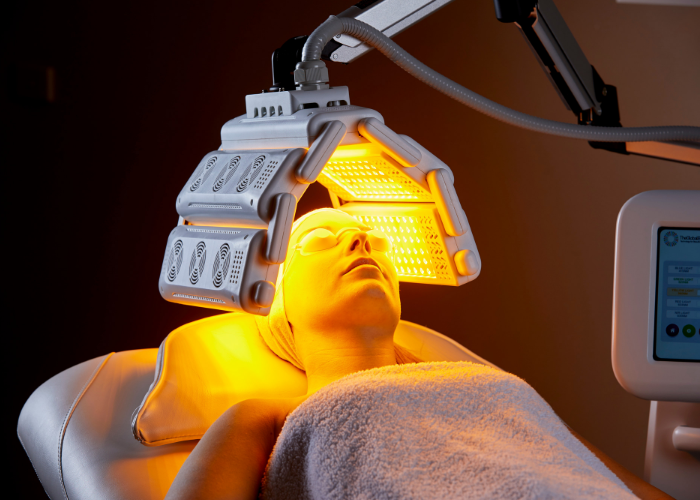 LED Light Therapy
Thanks to these groundbreaking discoveries, people all around the world can now enjoy the regenerative and healing benefits of LED light therapy which has demonstrated its effectiveness for treating a whole range of skin concerns including addressing the signs of ageing, acne clearing, redness reduction and skin tone correction.
Call AU
1300 655 013

, NZ

0800 398 749


or click here for a free, no obligation quote
The Global Beauty Group
Client Experiences
Your Guide To LED Light Therapy
LED is a scientifically researched advanced light-based therapy used by skin and beauty therapists and dermatologists and doctors to treat an array of common skin concerns and produces great results in skin clearing and inflammation. LED therapy also offers a hi-tech facial experience for those seeking suppler skin as the cell-specific light wavelengths to target selected skin concerns.
From entry level, affordable LED machines to advanced, cutting-edge devices, we offer a range of market-leading LED machines to suit your customer's needs as well as your business's budget and objectives.
Best Price Guarantee* Call Today!
MediLUX
MediLUX is the latest evolution in complete LED technology to join the LUX Series range of clinical grade devices at The Global Beauty Group.

Researched and developed by our expert team, MediLUX delivers unprecedented service power and treatment scope — allowing clinicians to push their LED service potential higher than ever before.
With 5 LED wavelengths, clinicians can target and address a greater number of skin concerns and meet a wider range of client objectives. Treatment may be performed with a single strategic wavelength, or layered with multiple wavelengths to intensify results and implement tailor made skin correction programs for every client.
Ultimate versatility for unprecedented LED results
Blue (415nm)
Green (520nm)
Yellow (590nm)
Red (633nm)
Near-Infrared (830nm)
MediLUX boasts ultimate power output per wavelength, meaning both clinician and client can experience higher strength clinical results when compared to other LED systems on the market.
We have streamlined industry leading LED technology into a smart, portable system that integrates seamlessly into even the most space-limited treatment rooms
Beauty Equipment Sales and Financing
Call our team of experts now on AU 1300 655 013 or NZ 0800 398 749 and let us help tailor a custom made solution to suit your individual business and budget.

The Global Beauty Group Best Price and Quality Guarantee
Experience our fully comprehensive and personalised customer service and see for yourself why The Global Beauty Group is Australia's premier aesthetic beauty equipment supplier.
Call us now for a free, No obligation quote on AU 1300 655 013, NZ 0800 398 749