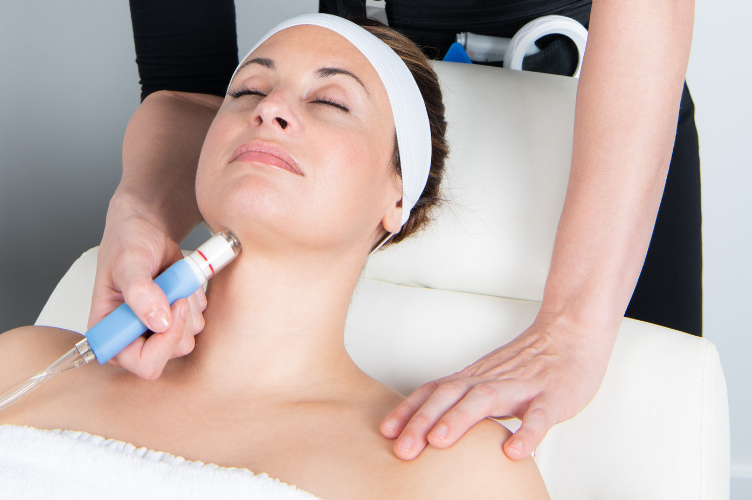 Microdermabrasion
Since it's entry into the market in the mid-80s, microdermabrasion has been gaining popularity and is one of the most-requested non-surgical aesthetic treatments in the industry. Microdermabrasion is safe, effective, and relatively affordable in comparison to traditional surgical method, which is why it's such a popular treatment. Salons, clinics, and practices around the world are opting into investing in microdermabrasion machines and with good reason.
Call AU
1300 655 013

, NZ

0800 398 749


or click here for a free, no obligation quote
The Global Beauty Group
Client Experiences
Your Guide To Microdermabrasion Machines
Microdermabrasion remains one of the most commonly requested non-invasive aesthetic treatments due to its instant and cumulative results which are psychologically satisfying for the end customer.
From small salons to upscale luxury spas and clinics – microdermabrasion is an affordable beauty technology investment that will work hard to generate more clientele, increase appointments and grow your business profits. And now with the next generation of microdermabrasion, called hydrodermabrasion, becoming more and more popular – it's never been easier to perform technology-accelerated facials that deliver glowing results for people of all ages and skin types.
Best Price Guarantee* Call Today!
Beauty Equipment Sales and Financing
Call our team of experts now on AU 1300 655 013 or NZ 0800 398 749 and let us help tailor a custom made solution to suit your individual business and budget.

The Global Beauty Group Best Price and Quality Guarantee
Experience our fully comprehensive and personalised customer service and see for yourself why The Global Beauty Group is Australia's premier aesthetic beauty equipment supplier.
Call us now for a free, No obligation quote on AU 1300 655 013, NZ 0800 398 749